Suzi Creme Cheeze


EMAIL
Suzi is a Programmer, Producer, Radio Room Greeter and Volunteer at KAFM Community Radio. She has been in broadcasting since 1978 where she helped put KVNF in Paonia on the air along with Campbell Stanton and Kathy Hopkins. She also managed KMSA college radio, helped Marcia Gobbo put KPRN on the air where she was also a programmer, worked in traffic at KREX TV and helped Gay Hammer put KRMJ Public Television on the air on the western slope of Colorado. She has done several commercials for Mesa Mall over the years and her voice has been used in many adverts for television, radio and in theatre announcements.
Suzi is happily married to Billy Joe Lonesome. They have a beautiful daughter, 3 dogs, and a pond with countless fish. Her favourite places in the world to visit are the magical British Isles and British Columbia She goes as often as she can manage... which is never often enough!!!
Suzi is an avid Beatles fan and loves Brit pop, alternative and indie music, blues and rock and roll... to mention a few. She believes that music is food for the soul! Suzi has been with KAFM Community Radio since it's beginnings.
Ranger Ron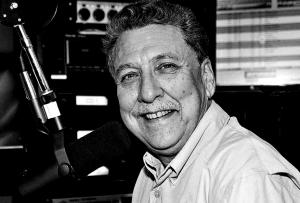 EMAIL
Ranger Ron has been proud to be a KAFM programmer since 2008, hosting "Cry of the Celts" on alternate Mondays. Leaning toward the more traditional end of the Celtic music spectrum, Ranger Ron enjoys rooting out the "back story" behind many of the tunes and songs he plays on his programs: why does that tune have that odd title? What historical event inspired that song?
Ranger Ron's expresses his passion for history in many ways in addition to be a host of "Cry of the Celts." He is the vocalist for the Celtic band Fifth Reel, and also plays hammered dulcimer, and bodhran. As a contra dance caller, he shares an American dance tradition that reaches back to our colonial days.
"It's an honor to share this music that still has the power to reach through the centuries and move us today."