Hear the newest Bluegrass, as well as your favorites, on this entirely Bluegrass show!

Tuesdays 4pm - 6:30pm.
Veta Bluegrass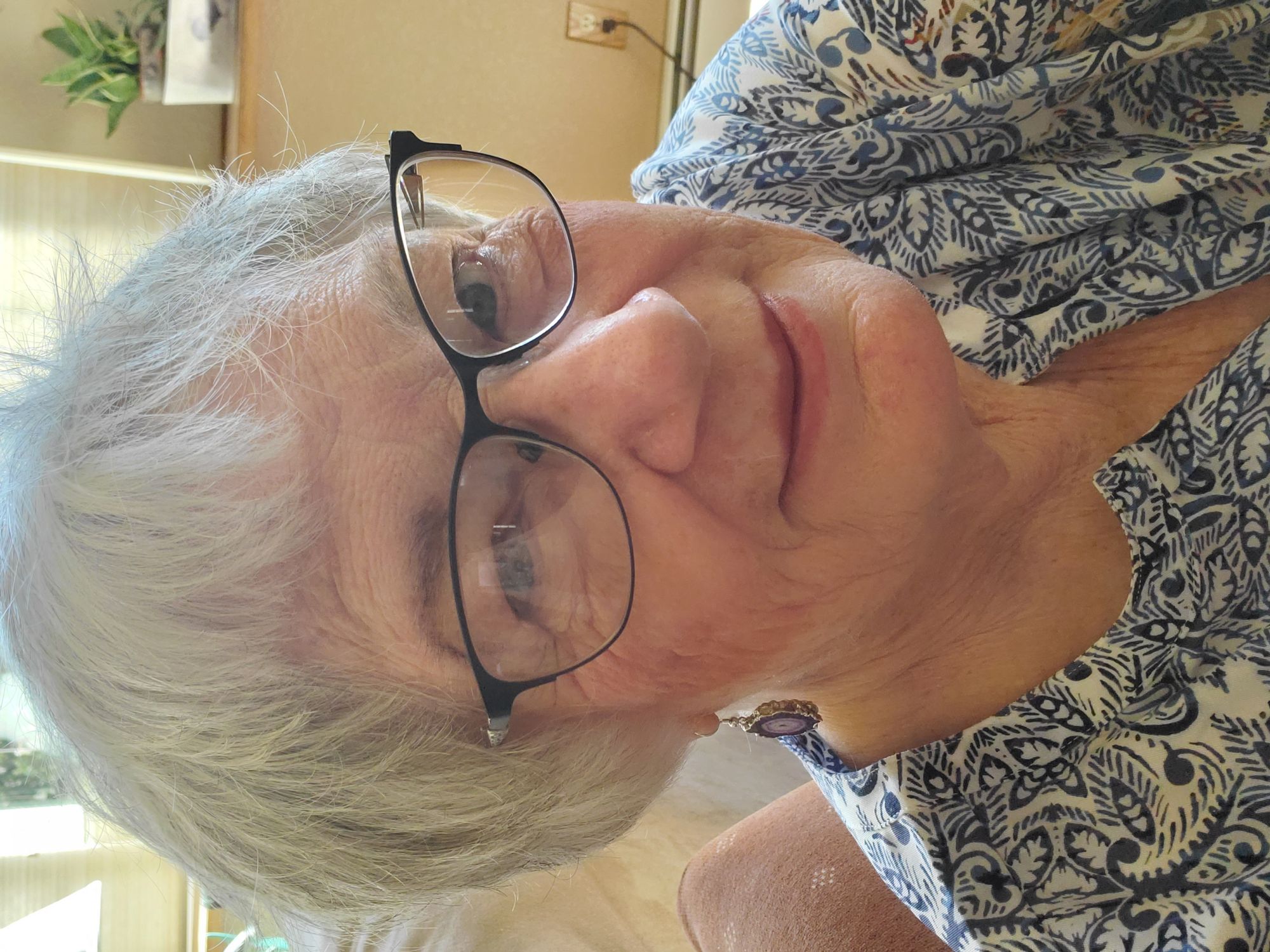 EMAIL
Veta Gumber, aka Vetabluegrass
Before KAFM was on the air there was a talk of a local radio station with a format unlike most stations. Being a lover of most styles of music I was hooked . When it came on the airwaves I was able to hear a diverse mixture of many styles of music; none of it was canned from somewhere else. A few years later I found that my lifestyle had changed and I could become part of KAFM. (I was a member and a donor of products for the fund drives.) I took the programmer training and have been a programmer at KAFM since January 2006.
I have listened to music my entire life – a little green record on a record player. I remember hearing Les Paul and Mary Ford on the radio before I had started school and Classical music always. I shared a room with my older sister so I had to listen to whatever she listened to – Perry Como to Rock n Roll to The Kingston Trio; Peter, Paul and Mary; the Ahmed Jamal Trio. In high school I listened to mostly rock -Brit rock, West Coast rock, Motown, local bands, then: Folk (Bob Dylan, Joan Baez). I didn't get into Bluegrass until KAFM asked me to take a Bluegrass show (2006). My knowledge of Bluegrass was the Nitty Gritty Dirt Band, John McEuen, Bela Fleck, and Sam Bush. I delved into the station's library determined to learn the music that I would be playing. I soon discovered that there are styles of Bluegrass: Traditional, progressive, old-time, mountain music. By the time my first show came around in early June I had put together a Bluegrass show. It was called Ridin' the Bluegrass Train, then. As I incorporated more music it became Bluegrass & Beyond. It is on every Tuesday from 4-6:30 pm.
BLUEGRASS KEEPS ME YOUNG.
I became a professional member of IBMA (International Bluegrass Music Assoc) and the Colorado Bluegrass Music Society; and the world of Bluegrass music opened up. My husband and I started attending shows whenever possible, including going to Nashville for FanFest which was3 days of free music and meeting the musicians. Joe is an ambassador for KAFM wherever we go.
A little about me. I grew up in Virginia. I have been married to Joe for a long time. He is a musician, who plays guitar, mandolin, and dobro. We have 2 adult children and 3 (soon to be 4) grandchildren. I like photography, cooking, gardening, reading, camping, and travel. That's it in a banjo case!