Katie Meyering
Every other week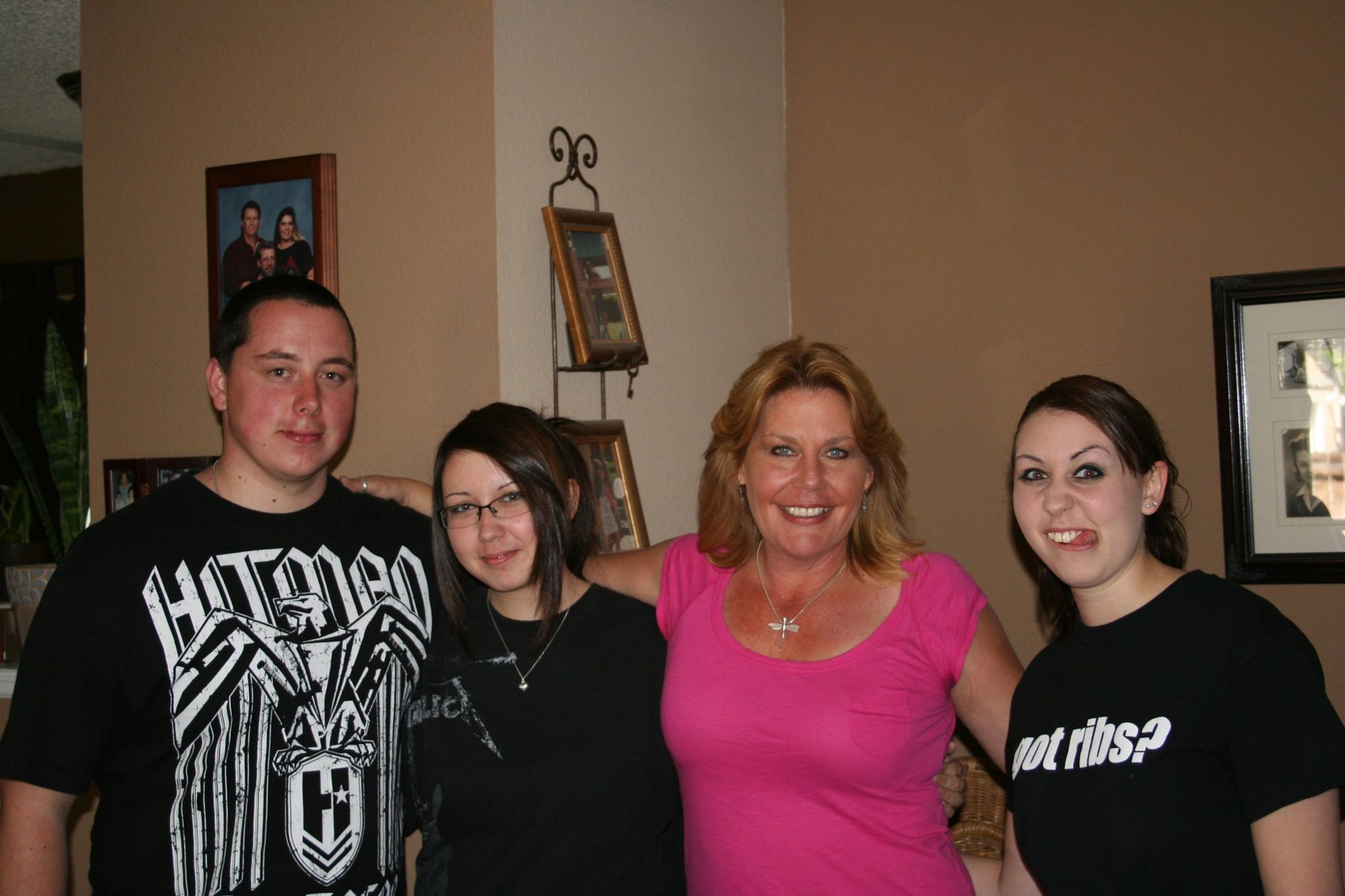 EMAIL
Growing up in LA and listening to local radio stations, Katie cut her teeth on stations like KLOS, KMET, KissFM, PirateRadio and in San Diego it was the KGB. It was a natural move for her to be in media as a living. Katie spent the last 30 years (or so...) in magazines, newspapers, radio and internet marketing, advertising, list procurer, department manager and accounting at any point in her career.
During that time Katie raised her family, moving the the Grand Valley in 2006. Katie married Paul in 2013 and together they share 6 kids, 6 grands and one great grand. In their spare time, when they are not spoiling the littles they love to cook together. Katie is an avid painter, maker of lotions, lip balms - you name it.
Katie's love of music and her condition of musical turrets made her a perfect fit for the Program Director and on air announcer.
Cyrene Jagger
Every other week
EMAIL
Cyrene Jagger was CEO/President of
JaggerEdge Platinum Artists'
as manager of record for a number of very talented musicians in all stages of their careers, for over 15 years. She was also Manager at
Mctrax International
, a multi-media firm and record label.
She is currently the publicist for the 501(c)(3) non-profit
Discovery Arts
, that brings music, art, dance and drama to children who are in the hospital undergoing cancer treatment. Jagger is also an accomplished Voice Actor and Audio Producer.
Since 2008, Ms. Jagger managed McTrax International; a multi-media firm and record label. She worked alongside CEO, Andy Fraser (songwriter of the Rock Anthem "All Right Now" and Robert Palmer's "Every Kinda People") establishing the firm's publishing arm McTraxMusic and developed new talent to the record label, overseeing tour management, music promotion and development of the firm's film department. She has managed a Canadian PR Junket of emerging artist TOBI, managed US Promotional Tours, as well as, many Live Performance Tours in the United Kingdom and Japan. She spearheaded all aspects of National and International Radio Distribution of the labels new music categories, gaining international radio airplay for the label's artists, world-wide tour manager for live performances, management of entire music catalog representing royalties for sync and mechanical licensing, and contributed to the development of the firms film division with the documentary "Tears of a Mermaid".
Jagger's advertising / marketing and management savvy comes from her extensive background in the broadcasting and advertising industries, having worked for over 25 years "on-air" and in management of radio. Jagger was Associate Producer for the award winning annual television series covering the Bob Hope Chrysler Classic and the Kraft Nabisco Championship golf tournaments from 1996 to 1999. She also has held the positions of TV Producer for TVA Productions in Studio City, CA, and has produced radio for many national accounts including Alice Cooper's "Night Man Radio Show". Her background in radio, as a DJ for numerous radio stations in the US and UK, has led to voice over work for Motorola, Panasonic, Acura, T-Mobile, American Lung Association, BMW, Toyota, KOBE Japanese Steak House, KRAFT Nabisco, and many many others. Her TV credits include; Associate Producer for the award winning series of TV shows; Inside the Classic & Inside The Nabisco Championship; annual television series covering the Bob Hope Chrysler Classic and the Nabisco Championship.
She is excited to be settled in Western Colorado contributing to community radio, hiking and hot springs hopping!